I am in LOVE with this sweet baby!  I started photographing her brother at the same age and I love comparing the two of them in my mind.  They both look so alike but so different at the same time.  The amount of chunk on her little body is absolutely the best thing I've seen in awhile!  Her legs, her cheeks, her fingers.  Gah!  It's all so delicious.  She wasn't so sure of me and totally made me work for those little smiles, but it was all worth it in the end.  I am absolutely in love with the detail shot of her toe grab, too.
And she totally looked adorable in the studio's little romper (one of many). Her mom specifically asked for some photos sans-clothes, just to get all those amazing rolls she has.  Us moms know that once their babies are on the move, those rolls quickly go away.  Another cute thing is that whenever I placed her on her back, she immediately went to grab her toes and feet.  It made for some adorable shots of this little baby girl!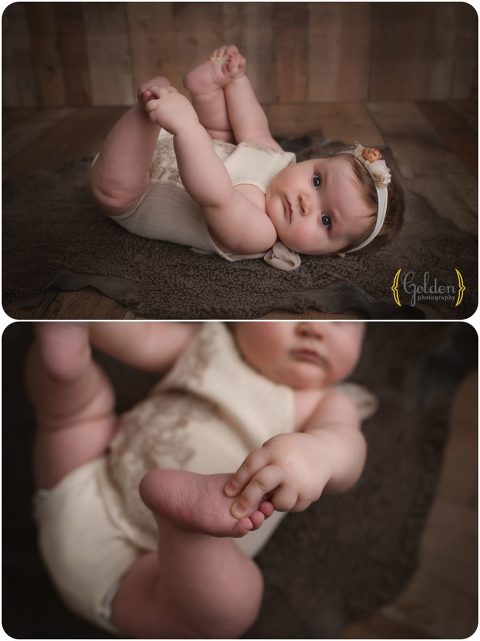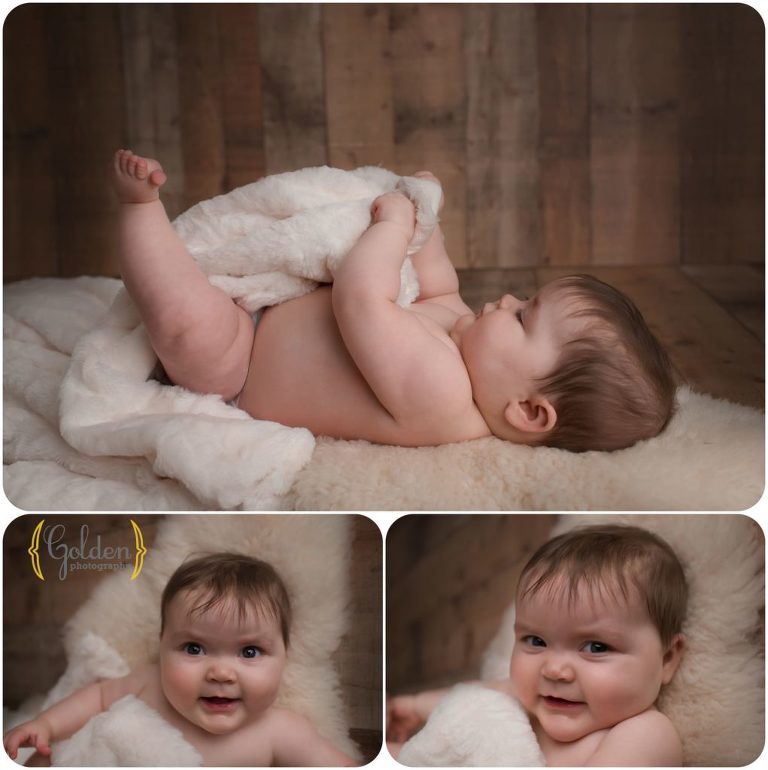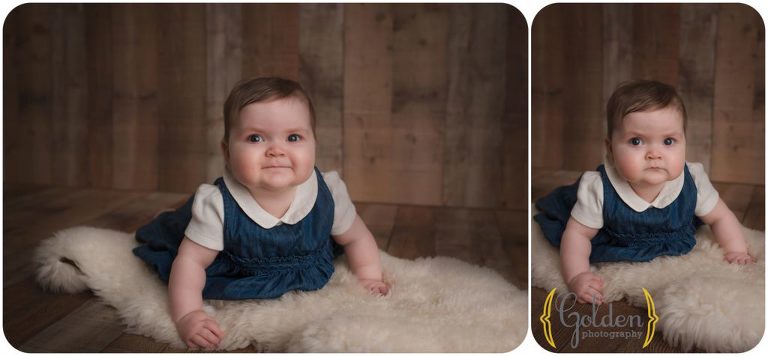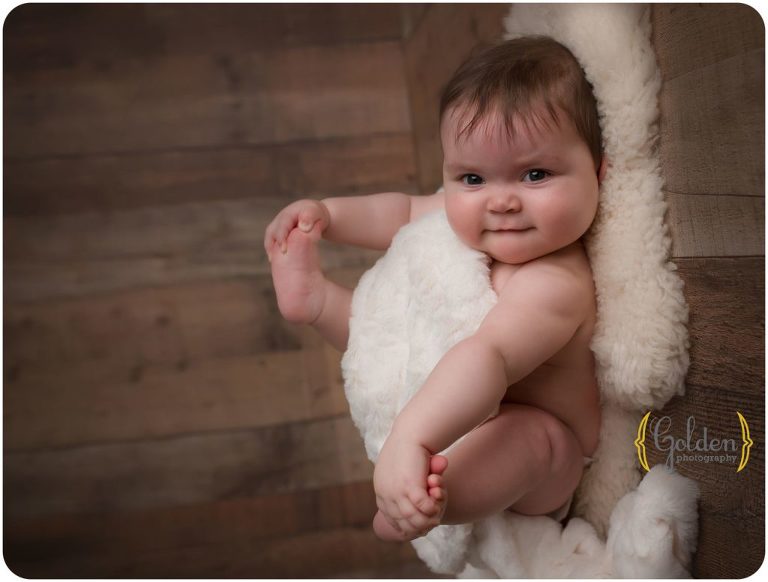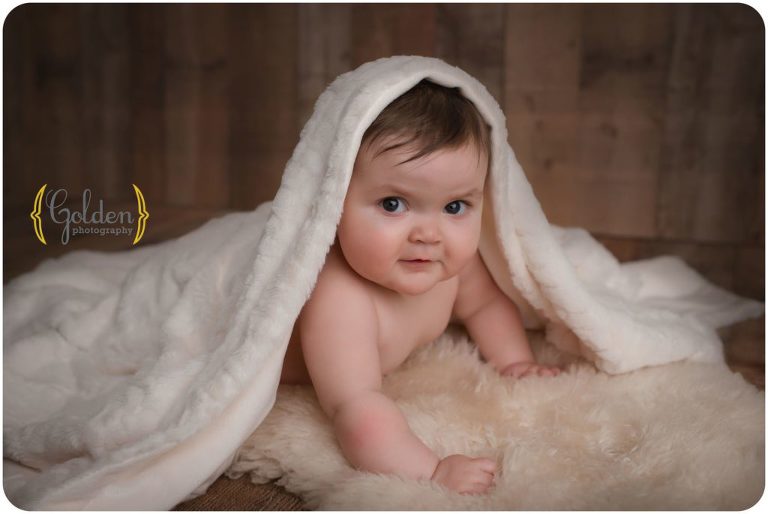 Thanks again, sweet girl, for letting me photograph your amazingness.  I cannot wait to see you again this summer!
My studio is stuffed full of little baby outfits just for you!  If you are looking for a newborn, baby, or family photographer and live in the Northwest Chicago suburbs (Libertyville, Barrington, Arlington Heights, Mt. Prospect, or other surrounding areas) I would love to chat about a photography session!  I do book in advance, so please don't wait to schedule.  I am currently scheduling photo sessions through July with my fall dates being released at the end of June. I currently am scheduling newborn photos through the rest of 2017!
Go ahead and contact me for more information.  I'd love to hear from you!