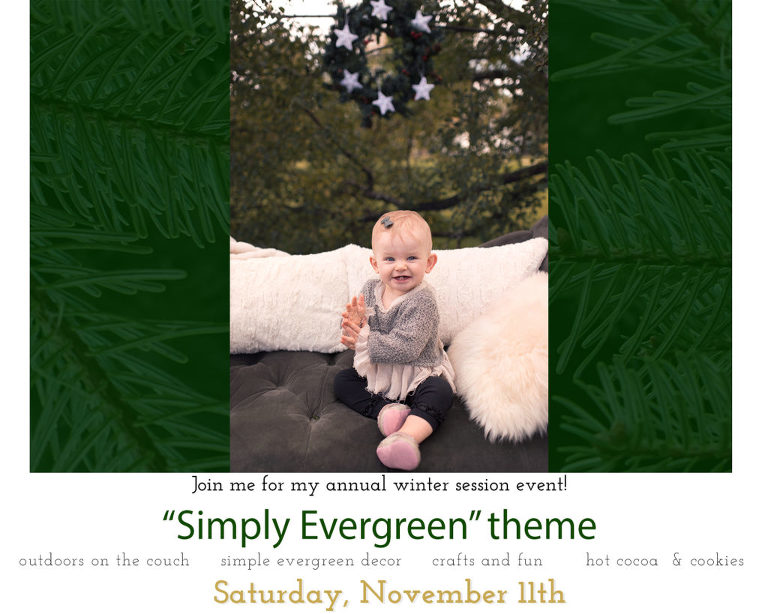 I see you, mom.  A million things to do and not enough time to do it.  Let me help!
Outdoor winter sessions!
Get your family photos, holiday cards, and gifts done ALL AT ONCE.  BOOM.  Give me 15 minutes of your time, I'll take hours off your to-do list.
This year's theme?  Simply Evergreen.  Think the studio's green-grey couch with fluffy white pillows and blankets (perfect for your family to cuddle), along with simple evergreen decor hanging around you.  Then since it's outdoors envision layers and cozy sweaters…you get the idea.  (The images shown will not exactly match the final set, but this is the inspiration).  These sessions are always fun and festive with hot chocolate, cookies, and other fun for before and after your session with me!
These 15 minute sessions include 5 digital files for $250 with upgrade options.  Other items selected specifically for this event will be available for purchase after your session.  They will be perfect to give as gifts and were selected specifically for this fun event (think cards, handmade barnwood frame ornaments, notepads, and other fun items).
These sessions are fast-paced with plenty of direction from me – if your child takes awhile to warm up, a regular session may be a better fit.
Sessions are limited to immediate family or siblings, only.  No extended families or multiple families in a single session can be accommodated due to pacing and couch size.  What if you want photos of just your kids?  Let's do it!
The event will take place on Saturday November 11 with a rain reschedule date of the following day, Sunday, at the same time.  Please be sure you are available both days when booking.
CLICK HERE to book your spot online.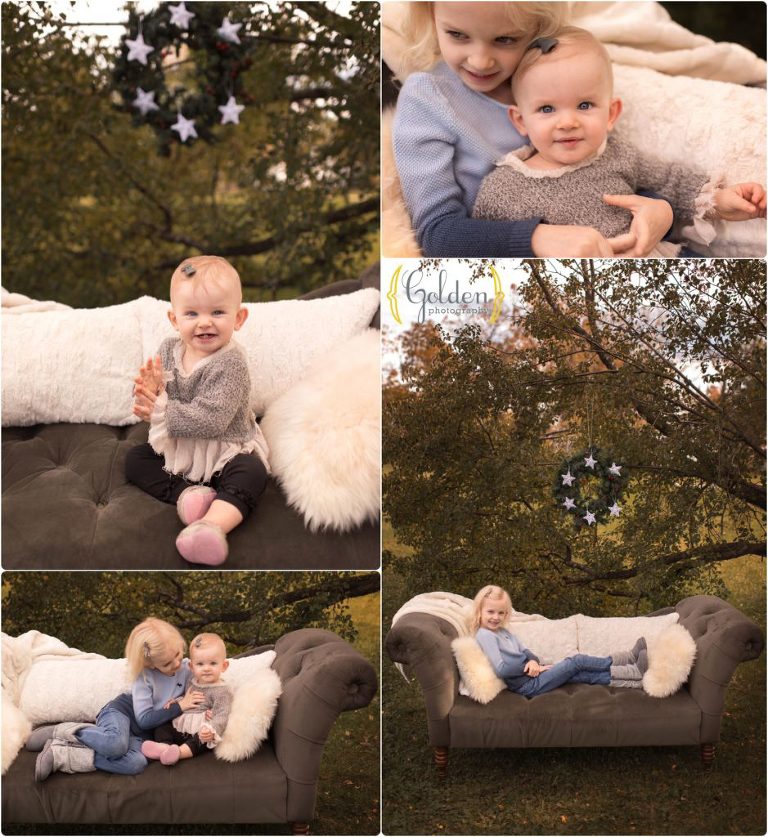 CLICK HERE to book your spot online.
Payment is non-refundable but transferrable.  If you book and cannot make your selected spot, you may sell your spot to another family or apply your payment towards a future session with Golden Photography.