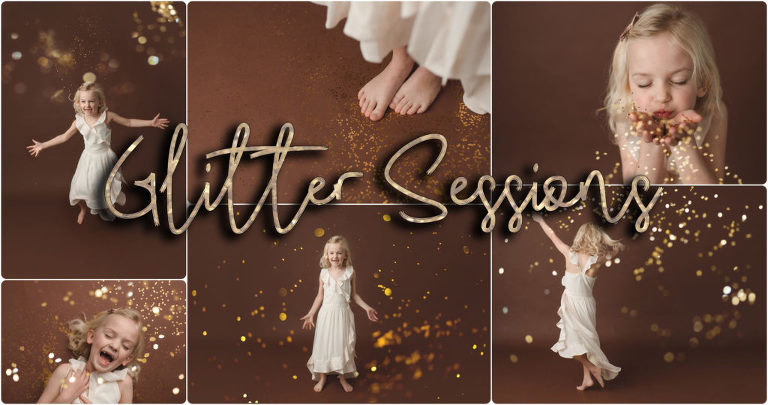 These super fun and fast-paced sessions are perfect for your glitter-loving child.  You know they love glitter.  You know you hate having it in your house. So let's keep it all at the studio.
Come play and dance with me (and be prepared for glitter all over)!!!
Dresses will be provided for girls up to a size 6/7. 
For boys, we'll chat about what options are best to bring once you book (but simple jeans and solid shirt are best. Suspenders are great, too!)
Sessions last 15 minutes and include 4 edited files for $199.  Upgrading to additional files or adding product is available once your gallery is released.
Please arrive 5 minutes before your booked time to allow for a clothing change.
Ideal for children 2 and above (younger is permitted, however glitter usage will be limited for safety reasons). Perfect for single children and siblings!
Fee is non-transferable. All sales are final. Contract will be sent to view and submit online within 24 hours of payment.
Studio address: 40 N. Old Rand Rd. Lake Zurich IL 60047
Book now for Sunday Feb 25th. Click to select your time and pay online.
Hi, my name is Stacy.  I am a newborn photographer and I love me some babies.  Especially cute babies. And this guy was no exception!  This family found their way to me through a referral of a friend of mine and I couldn't have been more honored to capture their sweet baby boy in my Lake Zurich studio. He slept like a dream and had the BEST lips.  Check out the sweet little macro detail shot of his spit bubbles below.  I seriously adore it so so so much.  Plus the back fat wrinkles!  Aaaah!  Then throw in a newborn with hair!?  YES PLEASE!  I swoon over those little tufts sticking out from under little baby hats.  But then again let's be honest. I just love newborns…
When this family came back into the studio to view their photos I helped them to begin their planning for a collage above their fireplace that they will add to as he gets older – I cannot wait to see that grow as the years go on!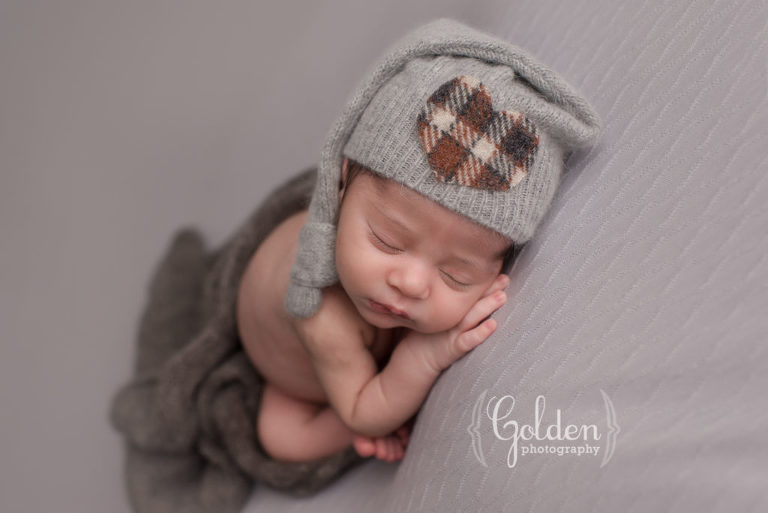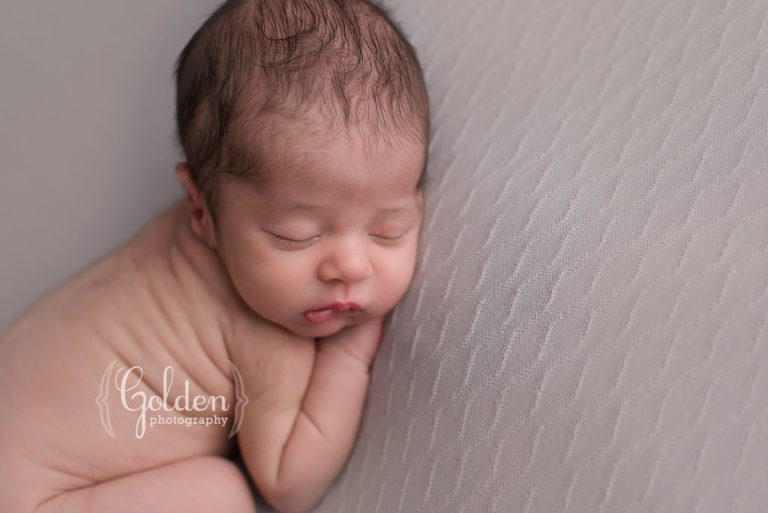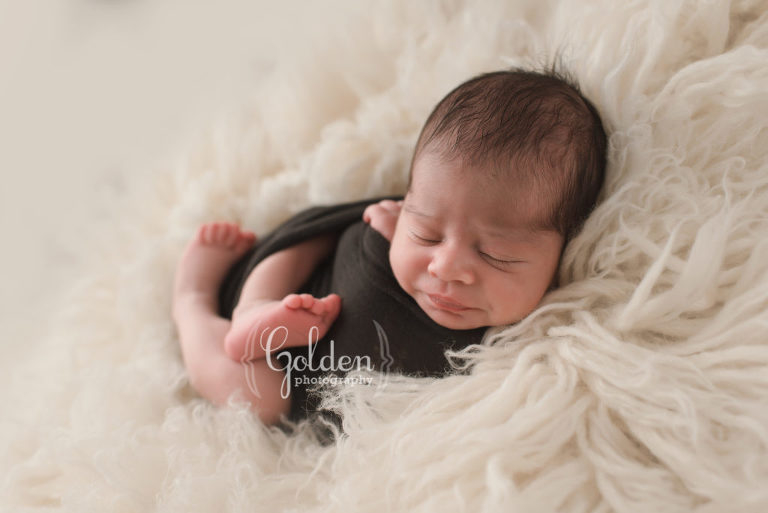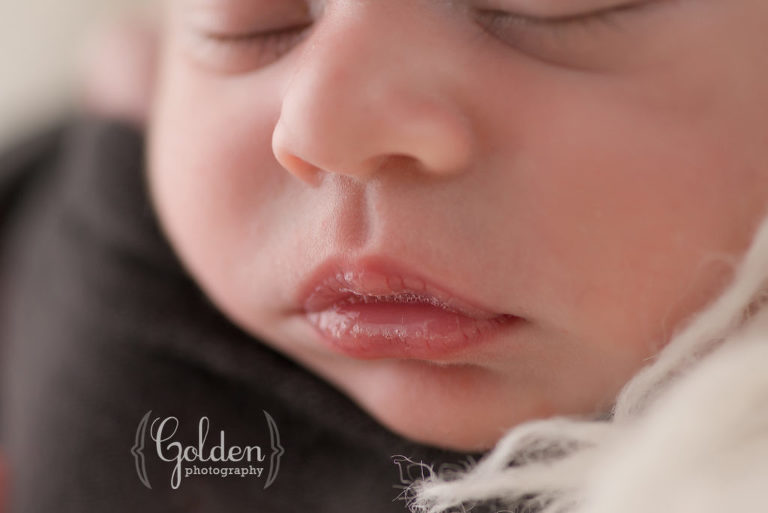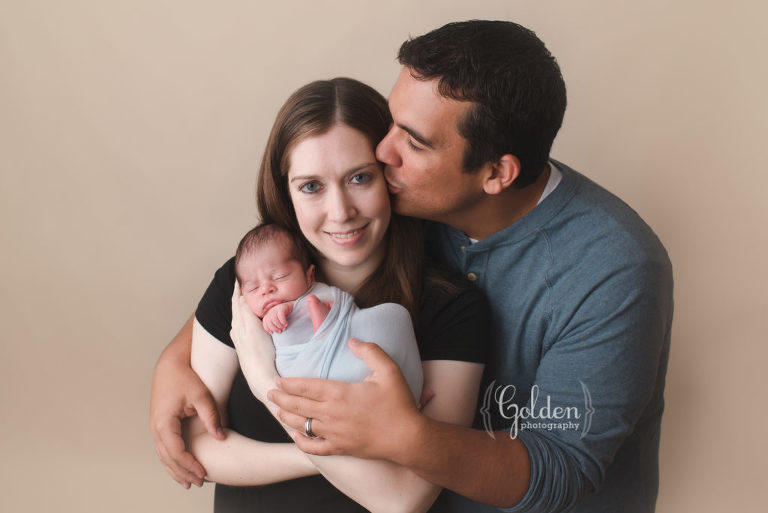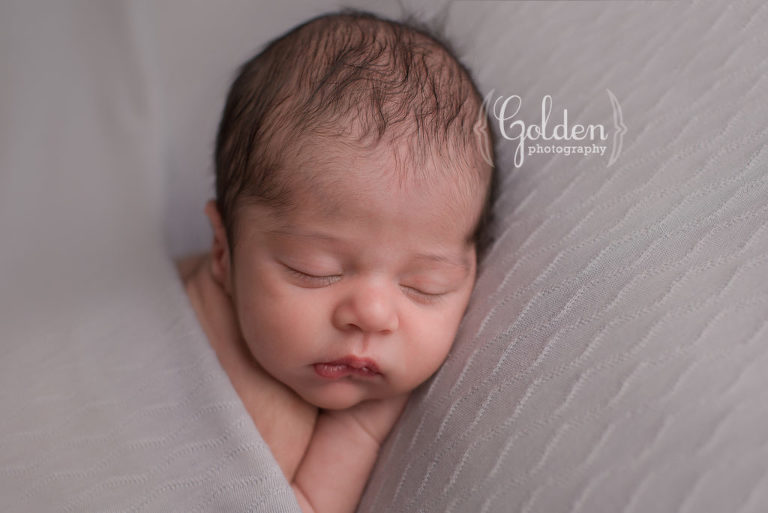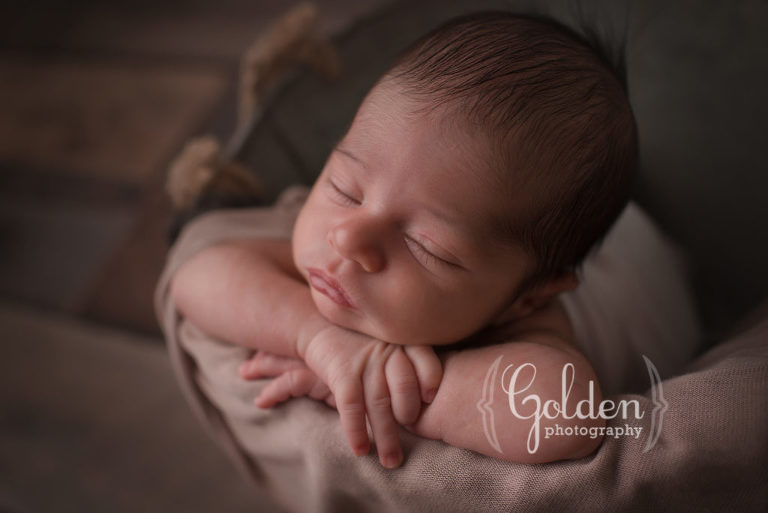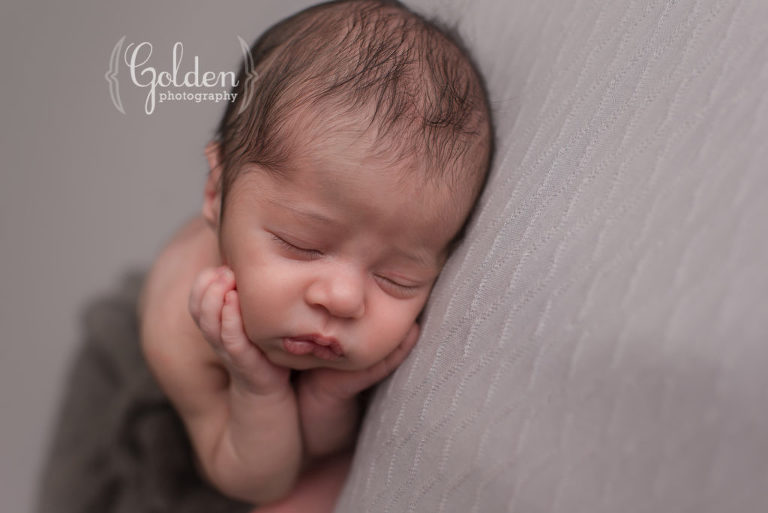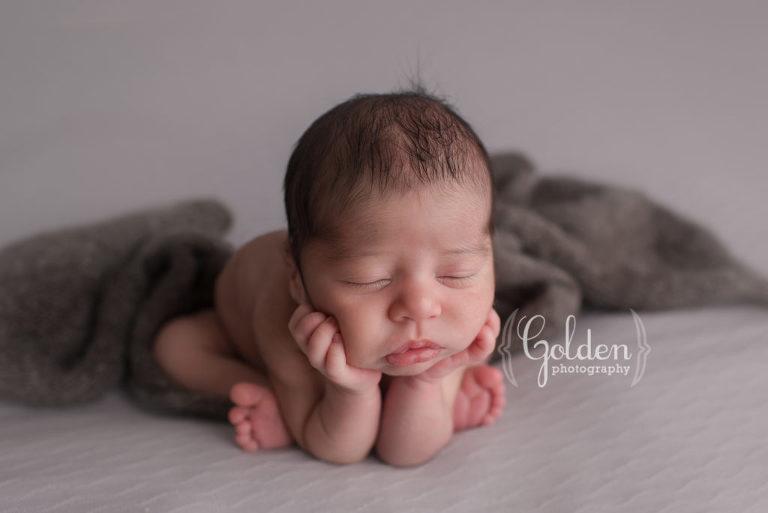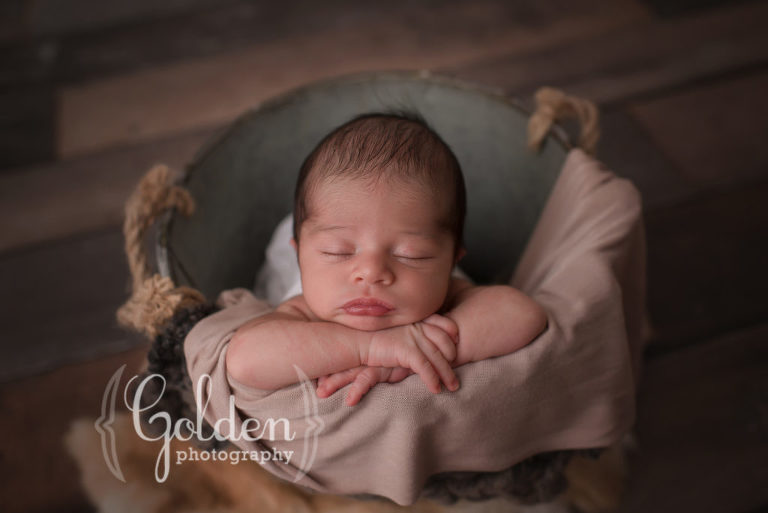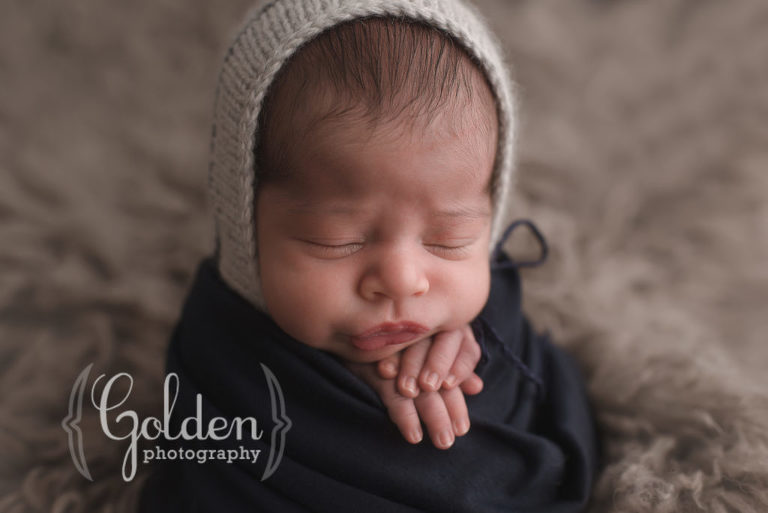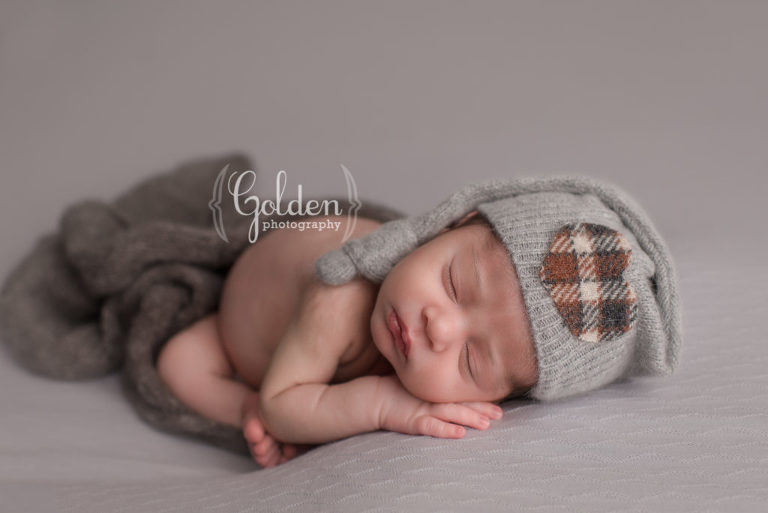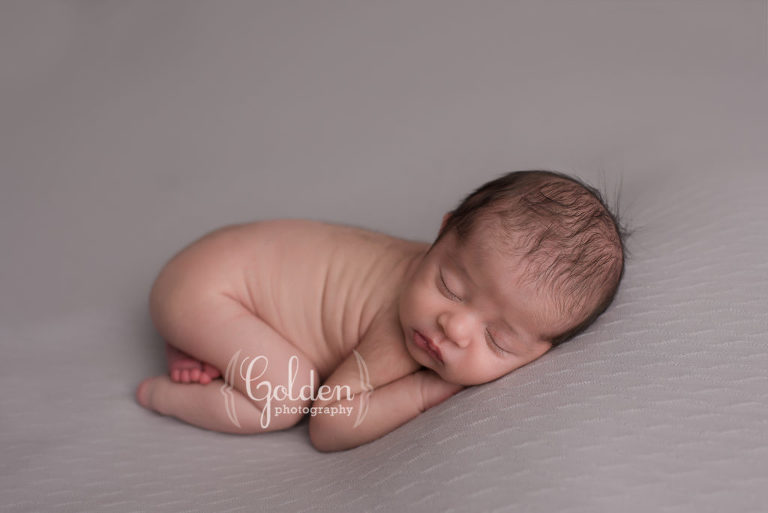 What a sweet baby boy and I absolutely was honored to photograph him.  If you are on the hunt for a newborn photographer in the Chicago suburbs, I would love to chat!  I've been doing this professionally since 2009, so I've handled quite a few babies in my time and know how to safely get them into those poses that you love.
My private studio is in downtown Lake Zurich, but I photograph families in Libertyville, Chicago, Barrington, Vernon Hills, Highland Park, Hawthorn Woods, and more.  I would love to get to know you and create something special. Contact me today for more information!
Well it's a little beach.  And it's definitely not the ocean.  But it's the beach right by my studio here in Lake Zurich so I'll take it!!! It's MY beach, haha.
I've known this family since I was in college and I always love being able to see them and their family grow.  I photographed their son when he was born, I photographed their daughter when she was born.  And here she is right at one!!!  Nothing completes that first year of "yay parents, you did it!" like a little cakesmash with your new 1 year old, right?
Also, can we talk about what a ham Elliot is.  Seriously.  This kid LOOOOOOVES the attention! Plus R2-D2 shoes?  LOVE THEM!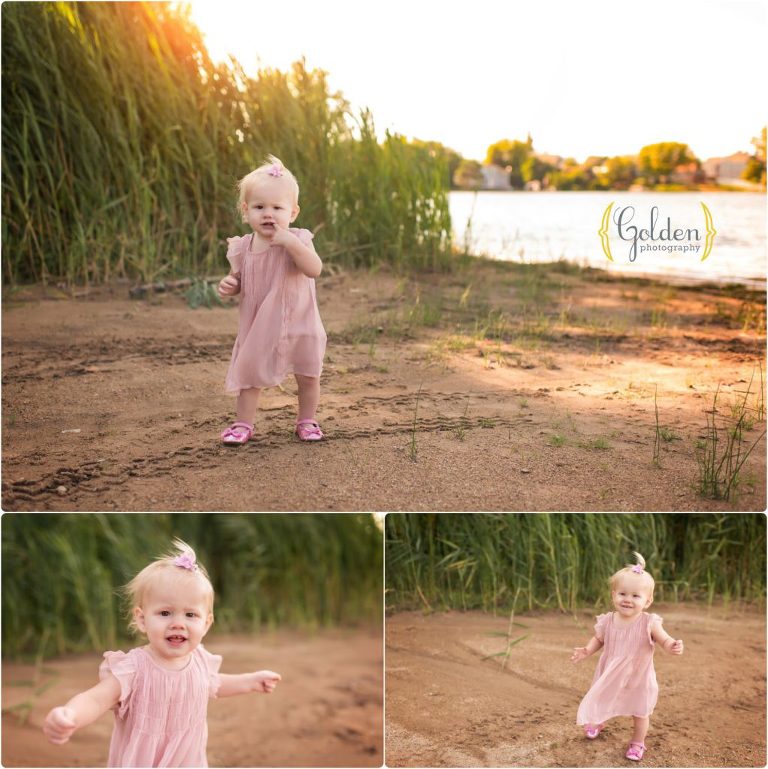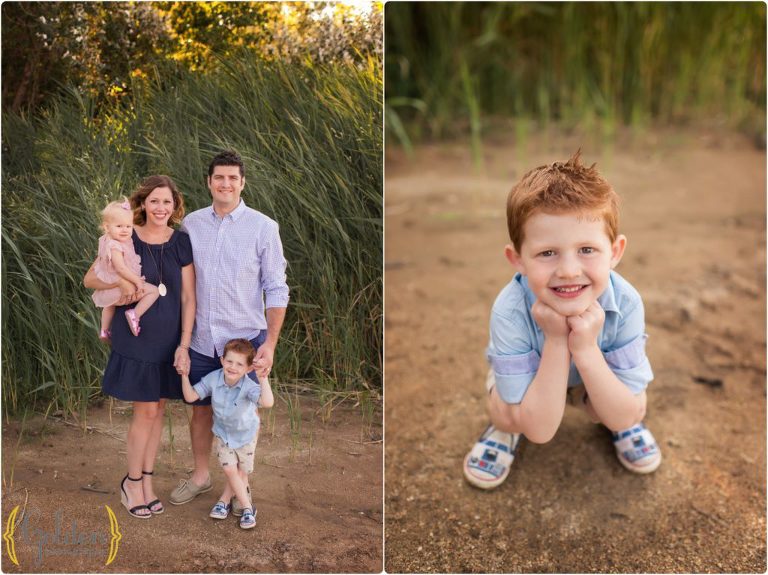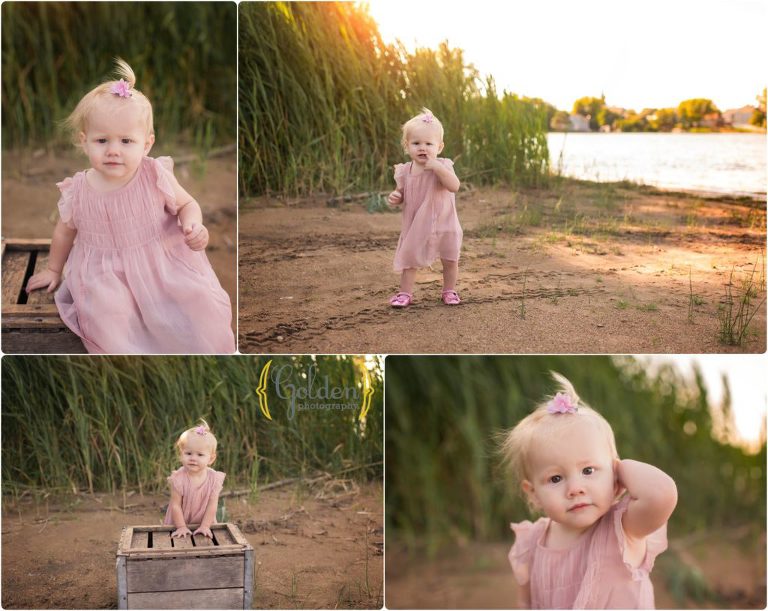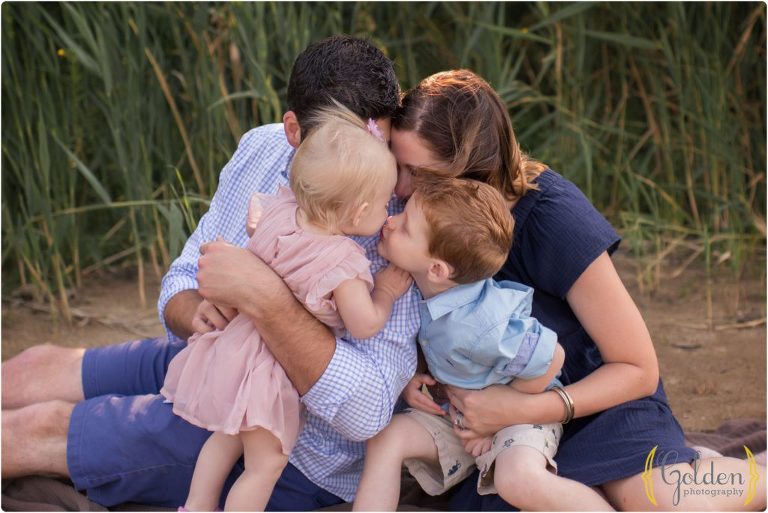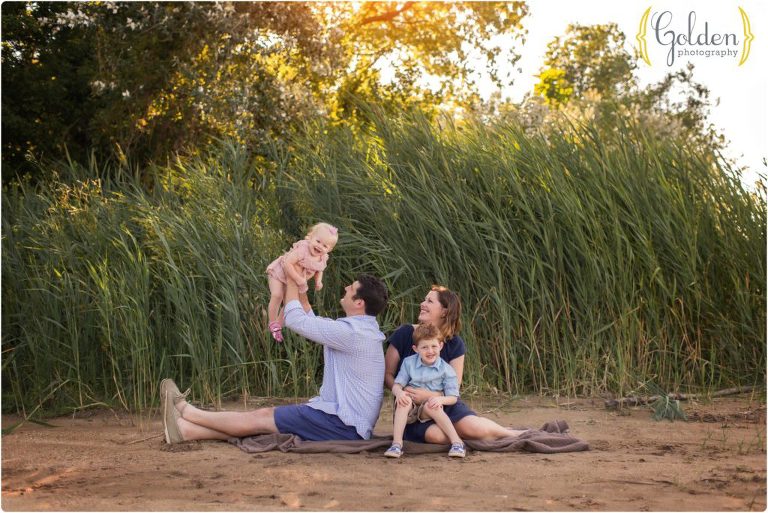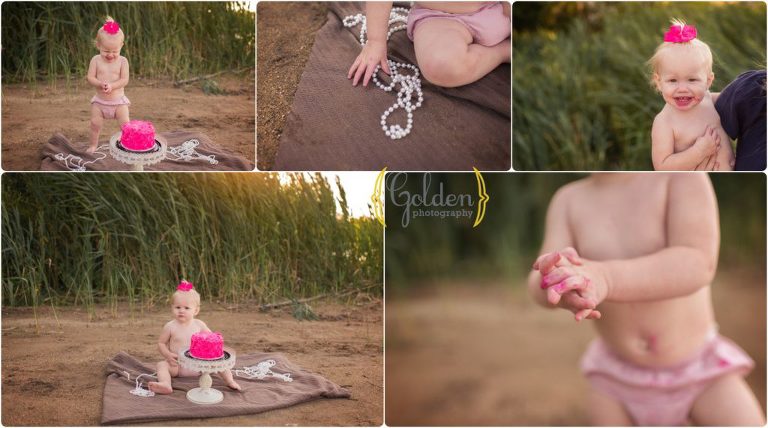 So fun!  Even though she had practice beforehand, she wasn't into the cake so much. No big deal!  We still got some sweet photos from it (and had some leftover cake to take home).
Golden Photography is custom studio based in Lake Zurich, IL and specializes in maternity, newborn, and family photography.  She offers fine art printed product and digital files that families through Lake Zurich, Barrington, Palatine, Hawthorn Woods, Long Grove, Deer Park, Vernon Hills, Libertyville, Deerfield among others enjoy.  For your own family beach photography session, please contact her a few months in advance to reserve your spot!
Its that time! Holiday card designs for 2017 are here!  This year's designs are more of what you love – classic, but not what you see everywhere else.  You also will have the option to include matching address labels!  How fun is that!?  You can see all the designs below.  Take note of the design you want to use and the grey/beige/tax photo placeholders – the file names are directly below and that is what I will need to create your card.  These cards are printed on top of the line paper of your choice and come in a generous 5×7 size, so you won't be disappointed in the final look and feel.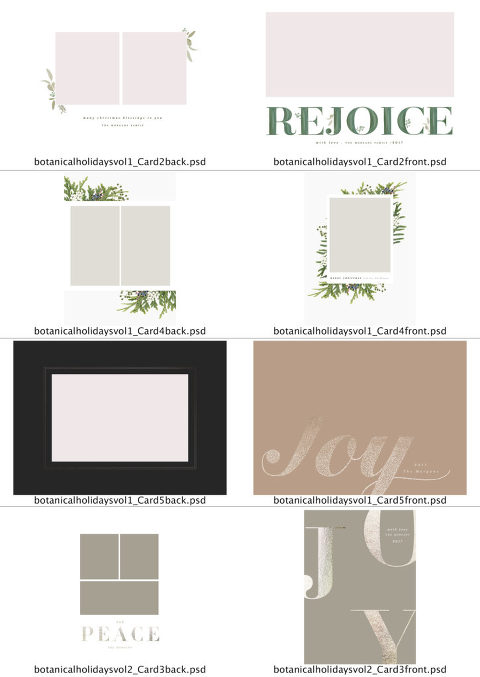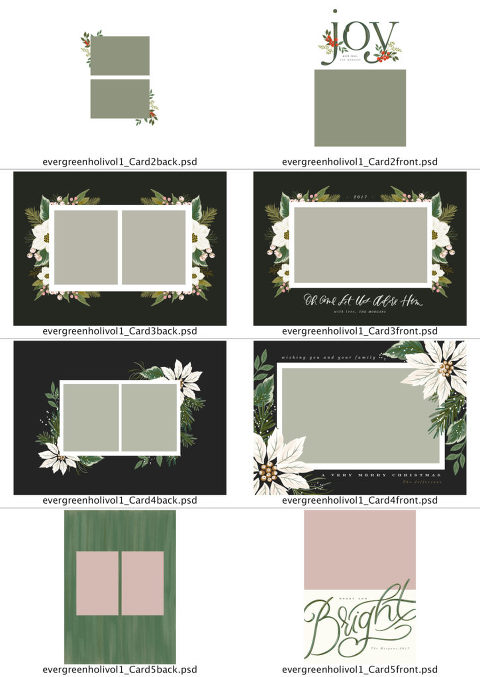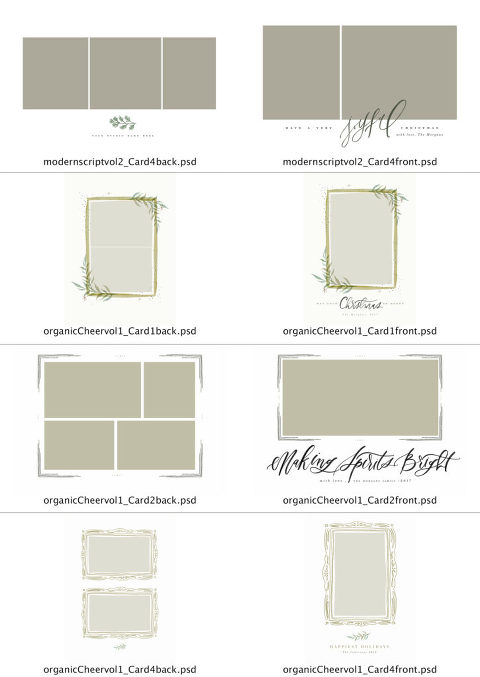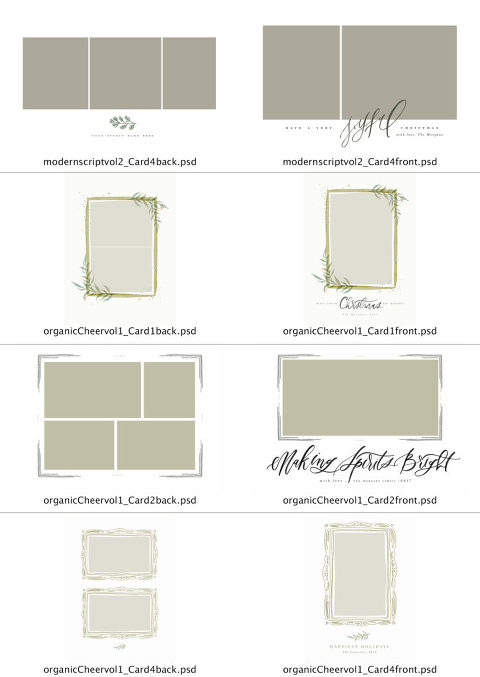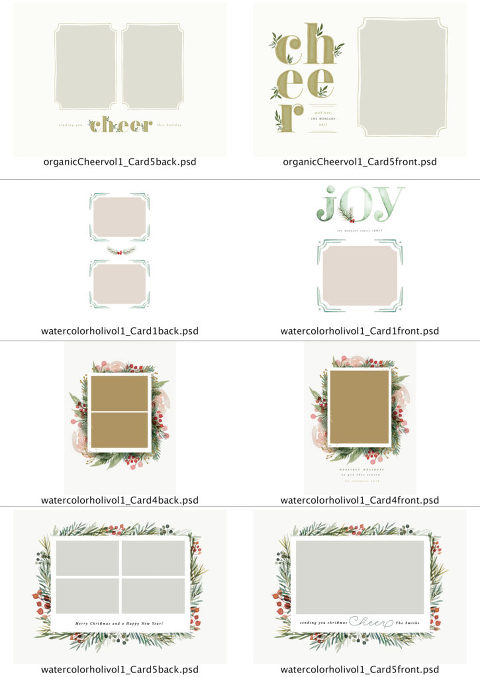 Here's a sample of the coordinating address labels.  These come in sets of 50 for $15.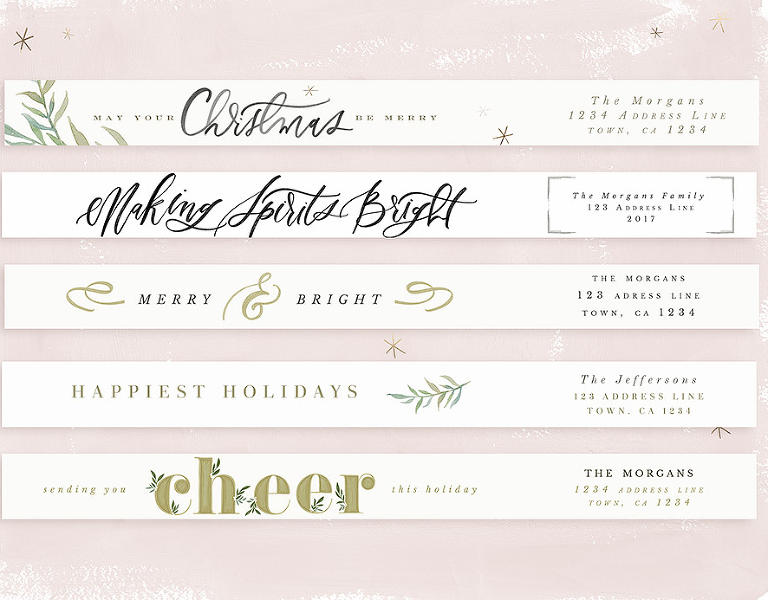 TO PLACE YOUR ORDER, you must email the following:
Name of the design (located under the templates)
 Photo filenames you want to use from your session.  Please note that if the photo placeholder is vertical or horizontal, your selected photo must be the same.
 Paper preference – shimmer pearl, felt/flat matte, or linen texture.
 Names as you want it to appear on the card. i.e. The Jones Family.  John, Katie, Emma, and Tyler Smith.  etc.
 Your address if you are ordering by November 14th for the bonus labels.
 Number of sets.  25 cards in a set  1-4 sets – $45 each.  5-9 sets – $40 each
If you want matching address labels, please include your address for me.
I will then email you a proof to approve the design and text before sending to the lab.  Once approved I will have it sent to the lab and then shipped to you ASAP (allow up to a week for your cards to arrive once the proof is approved)