Clearly since I am a baby photographer I love getting my newborn fix with the ones I photograph in my Lake Zurich, IL studio. I know – I had my own baby about 2 month ago. But I still love snuggling other babies, too!  Good thing this is my job, right?
This beautiful baby boy couldn't have been more of a dream for me to photograph.  Lots of hair.  Beautiful skin with the perfect amount of peely-ness. Plus, the three of them make a pretty beautiful family, right?  Did I mention his HAIR!  Newborns with a full head of hair are so fun for me.  I really like seeing the hair poke out from the front of their hats!  Its those little details that I love to photograph.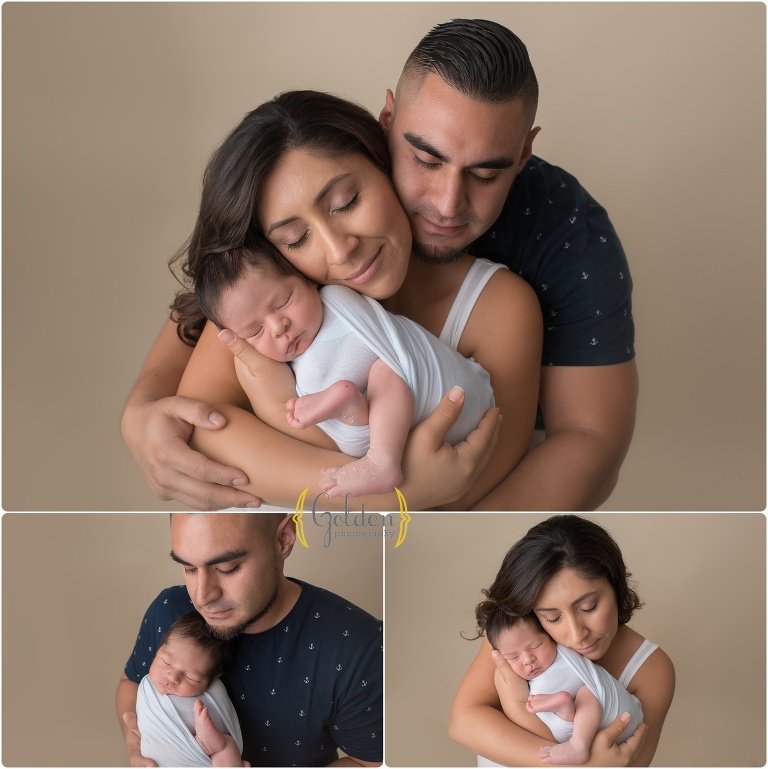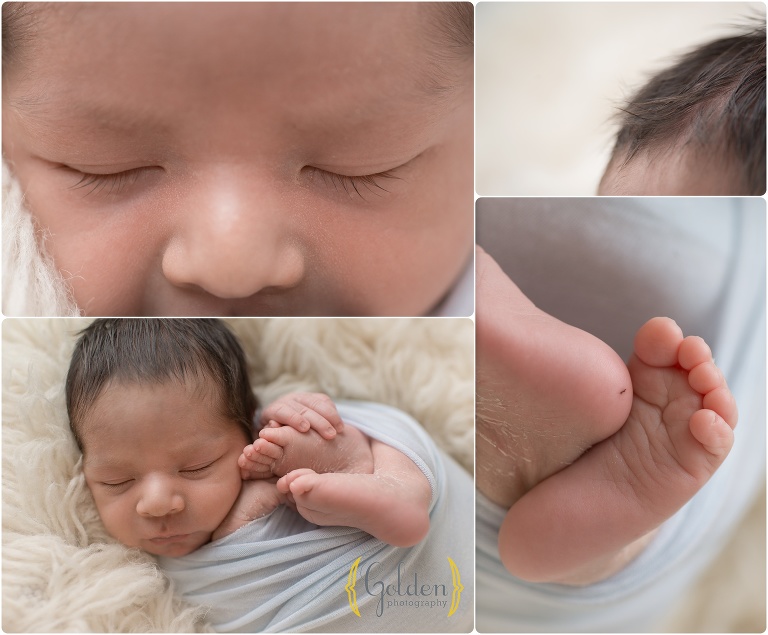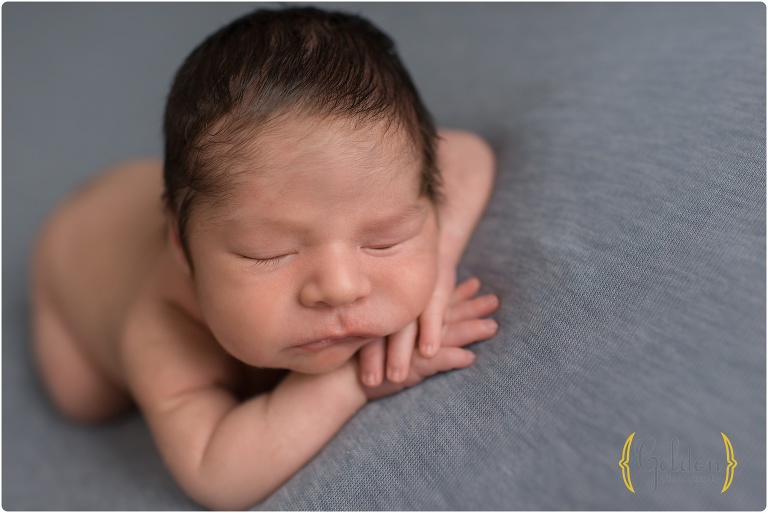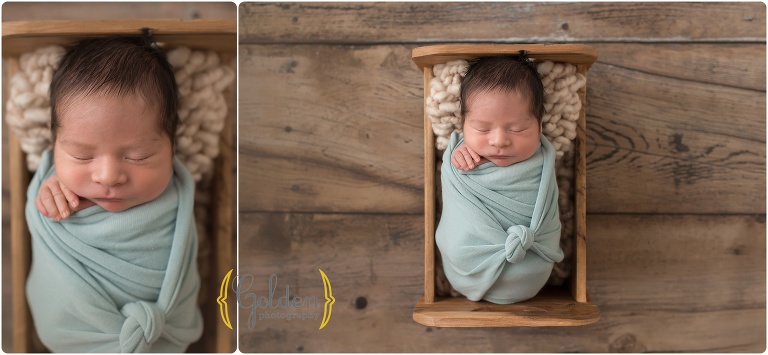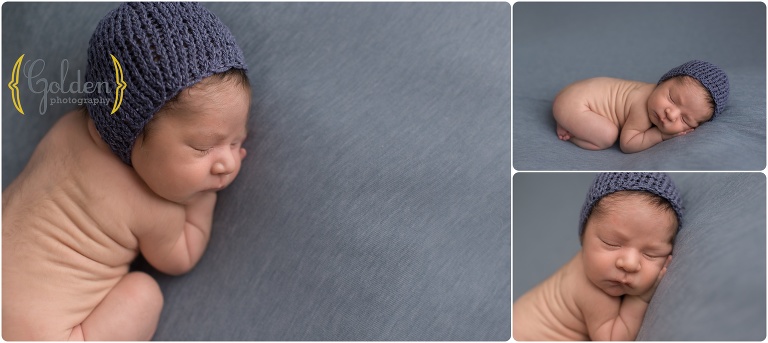 If you are in the Chicago area, pregnant and looking for a photographer to document your pregnancy or your newborn baby, please contact me!  I specialize in baby photography and your newborn is best photographed when they are super fresh – about 2 weeks old!  I only take a handful of newborns each month, so please book early to guarantee a spot on my calendar.  My studio is in downtown Lake Zurich, IL but I photograph babies from the surrounding area including Libertyville, Barrington, Hawthorn Woods, Schaumburg, Tinley Park, and more!
I would love to hear from you!  stacy@golden-photography.net