Ok, so I did a thing.
Wall gallery design is way tricky and can be overwhelming.  I get it.  But its something I love to do is design them for families and I would love to share what I know with YOU.  I have access to a wide variety of frames and display materials – with my art background creating wall galleries come second nature to me!  In fact, my displays aren't always photographs (or photographs I've taken).  Some families have specific things they want displayed that I did not create, but they are having trouble deciding on how to display it or what would be best when it comes to display options.
Things to think about when designing your gallery:
•  Where to create your display
•  How you want to display it (single image or grouping).
• What you want displayed (all photos?  or a mixture of items?)
(below are some photos from my client's homes)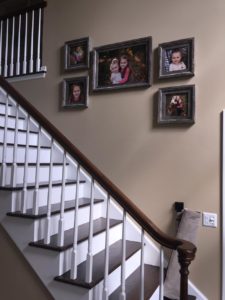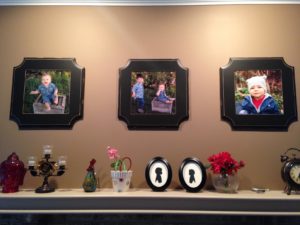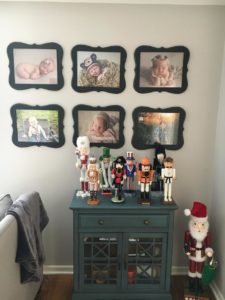 When it comes to babies, creating a gallery for them can be somewhat tricky because of how quickly they change and leave that newborn stage.  Creating a wall gallery than can grow with them and expand as they get older is a great way to address this!  You can do this by leaving frames empty (put unique patterned or textured paper or cloth in them while you wait for your baby to get older to fill those additional frames) or by creating shadow boxes to display little trinkets of theirs.
I have created a free guide to help you with exactly this!  These are tips and tricks that I utilize for my families and I wanted to pass it onto you.
All I need is your email (and check your spam folder or promotions folder for it and add me to your safe-senders list so you actually get it).