This was officially the first session back in the studio after my daughter was born.  I had originally planned on taking all of December off, however she was doing great and I was feeling well.  This momma contacted me after her daughter was born in hopes of booking a mini newborn session with me and since I was technically still on maternity leave, I jumped at the chance to snuggle another newborn!
Of course, this could have gone 1 of two ways.  Amazingly well.  Or down in flames if I misjudged my post-baby self.  How amazing was she when I don't think I saw her eyes the entire sessions?!  Whew.  She made my transition back to shooting super easy and I enjoyed every minute being with her!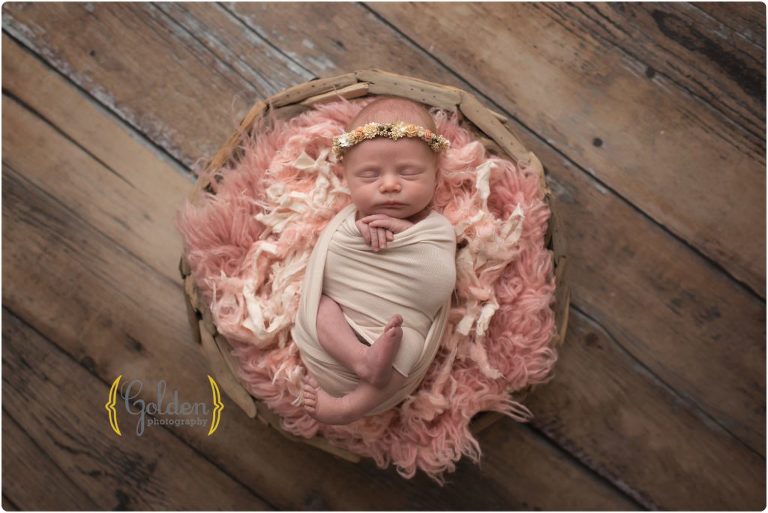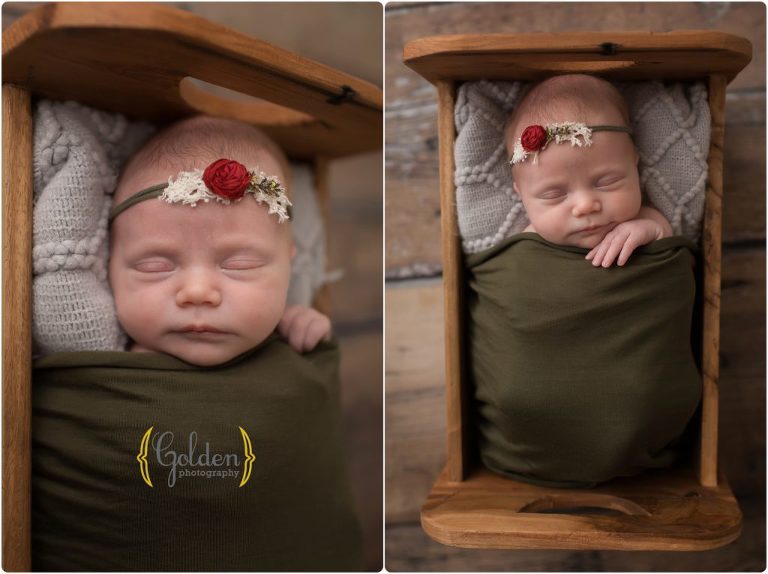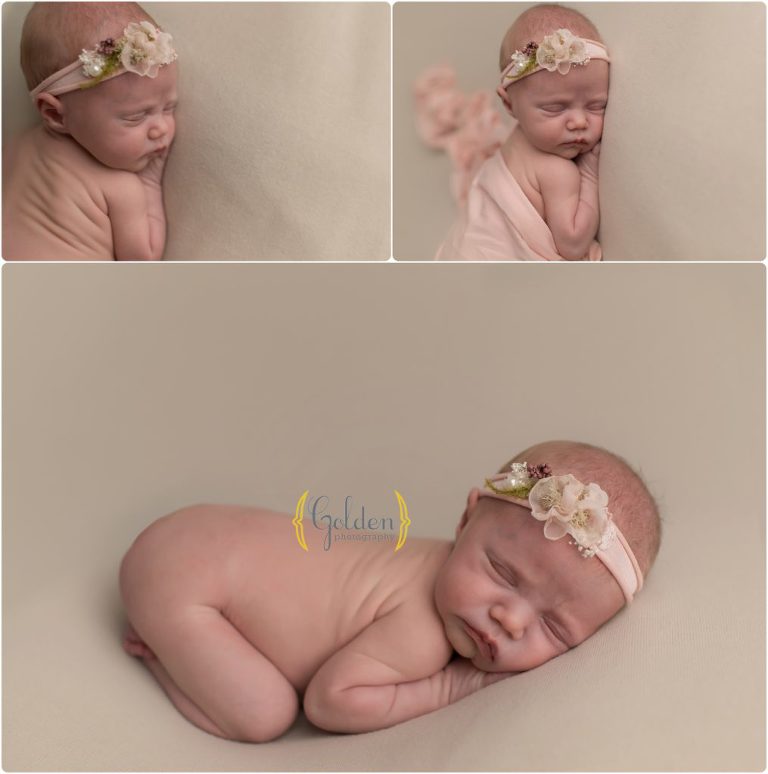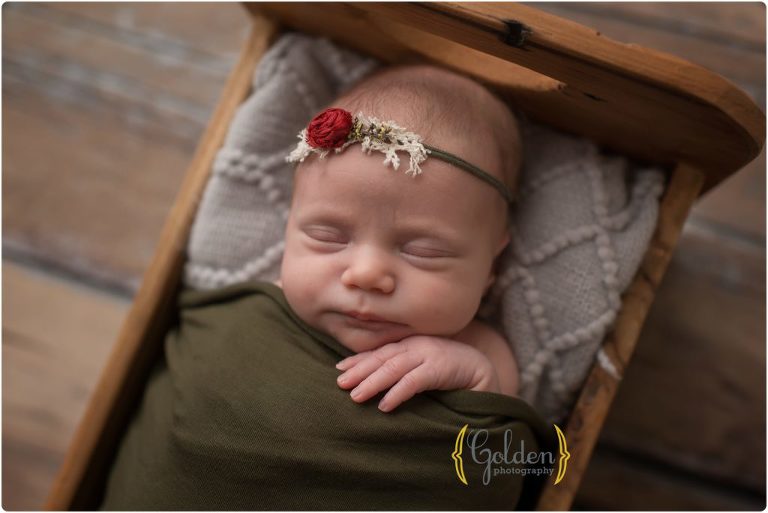 She was such a pretty little girl – I was sad when my time was over with her!  But I was happy I was able to fit her into my schedule and get a little bit festive with one of her headbands.  She was perfection!
Stacy Golden owns Golden Photography in downtown Lake Zurich, IL.  She focuses on newborn photography and photographs families, newborns, and babies throughout the Lake County area including Barrington IL, Hawthorn Woods, Libertyville, Palatine, Arlington Heights, and more.  Since newborns are photographed when they are two weeks old or less, newborn baby photography is generally booked during momma's 2nd trimester to ensure a spot on Stacy's calendar.  Please contact the studio for more information or to reserve your session!