Family photography Lake Zurich IL
The fall is always the busy season for family photography.  Eeeeeeveryone wants photos.  And they all want them for their holiday cards!  This family was lucky enough to get on my calendar right before I was done shooting for my maternity leave. I can't believe how quickly my schedule filled this past season!
I was so happy to see this family again – I first met them during home holiday sessions I did over a year ago. (I missed out doing them this past year since I was pregnant/just had a baby during the time I would have normally done them).  But I've now photographes them a few times and they're such a fun family.  Plus, aren't their girls adorable!?  And their youngest with her Bam-Bam pigtale on top (I may have dated myself), what a spitfire!  She definitely keeps me on my toes when I see them.  Meanwhile their oldest is super sweet and more reserved.  Their personalities definitely come through in their photos!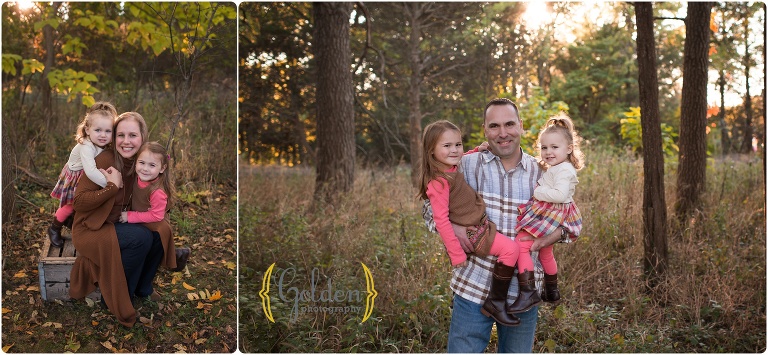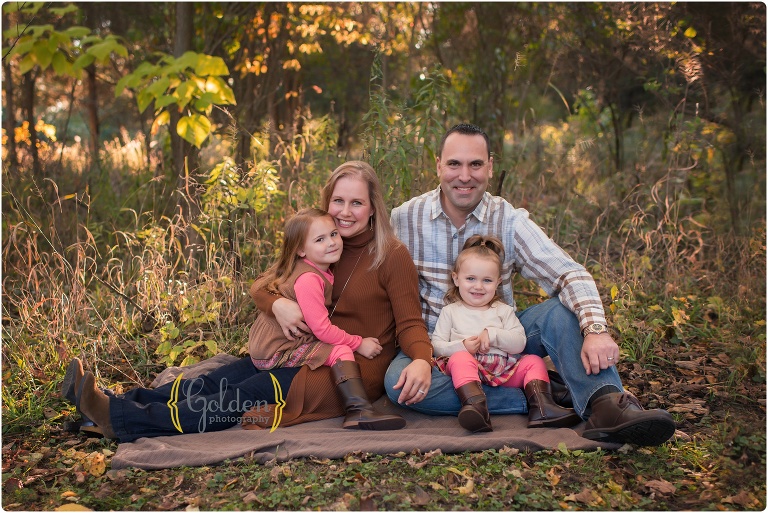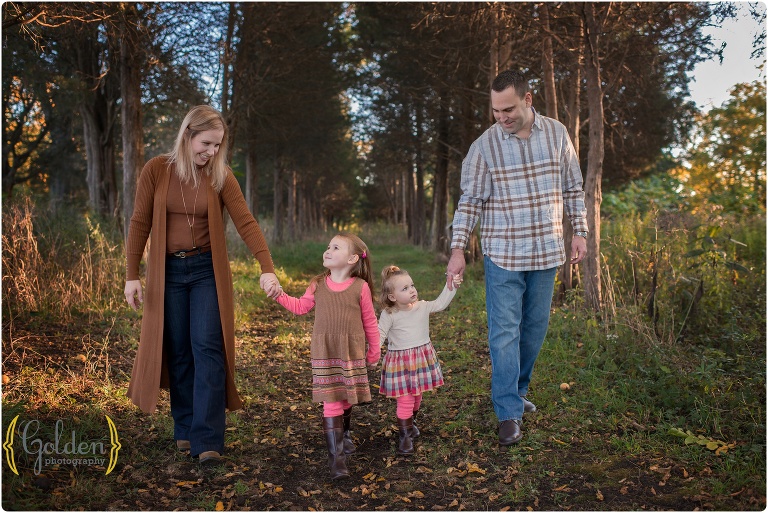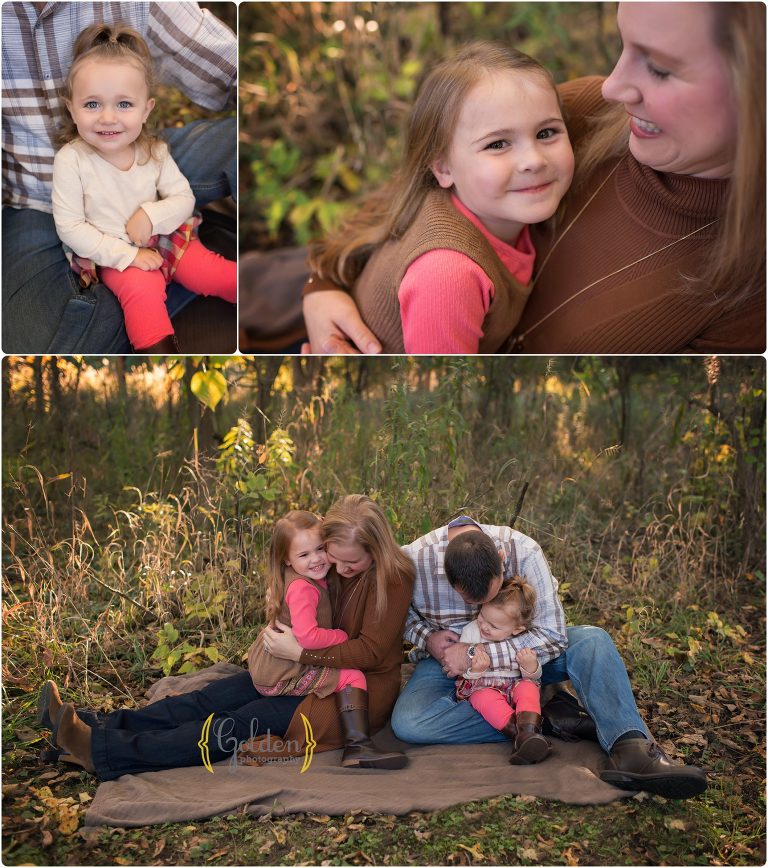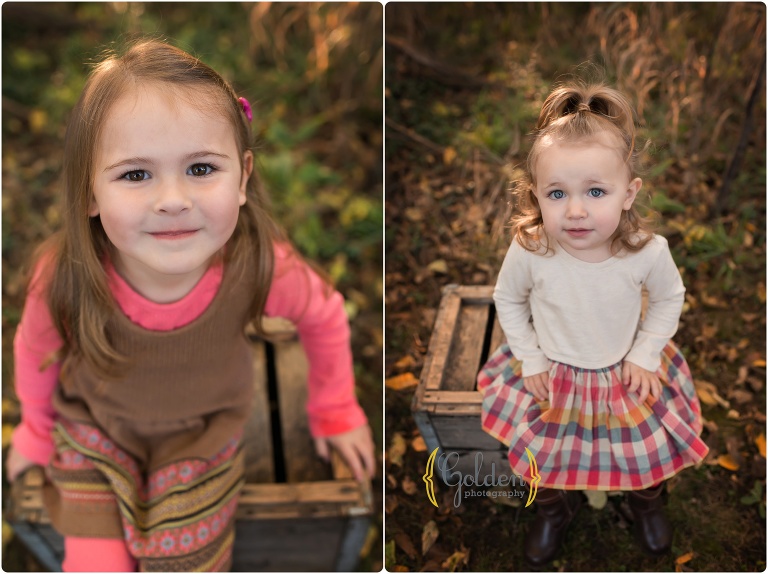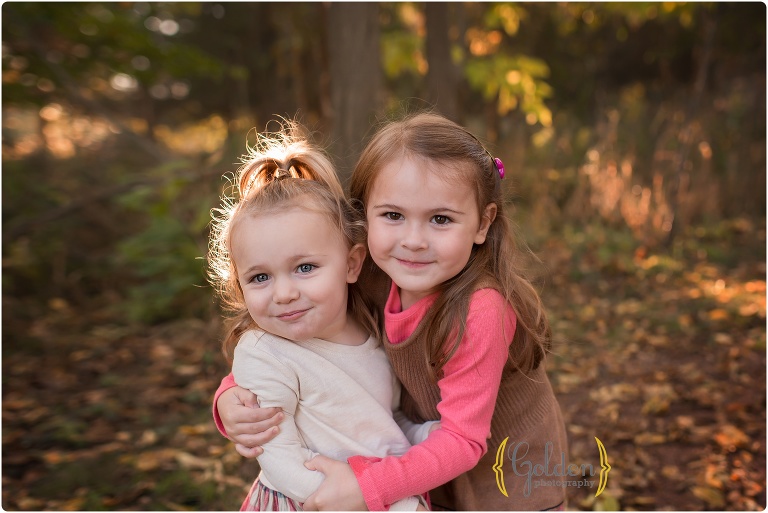 They ended up ordering several of my barnwood frames to create a wall gallery to display their photos.  The set looked amazing when I was packaging them up.  I cannot wait to see them installed in their home!
If you are in the Northwest Chicago suburbs and wanting to have family photos created, then please contact me!  I have a studio in downtown Lake Zurich, IL but I travel throughout the Cook and Lake Counties photographing families.  These areas include Highland Park, Libertyville, Palatine, Schaumburg, and more.  If you would like to work with a photographer that lives to create art and wall galleries with your photos, then I would love to chat with you and to get you on my calendar!  I am currently scheduling through June, 2017. stacy@golden-photography.net