This sweet peanut is one year?  GET OUT!  She's the third sweet child of this family I've had the amazing honor of photographing since she was born.  Family photography is such a fun way to visually see the personality difference between each family member.  That connection is what I love to see and aim to photograph during family photos.  We skipped the whole cake smash thing and just focused on her, her family, and her big brothers.  She was sassy and sweet – you'll see it all in the first four photos below.
If you've been to my studio. you've seen the large black and white canvas right as you come in the front door.  You'll see him all grown up, below!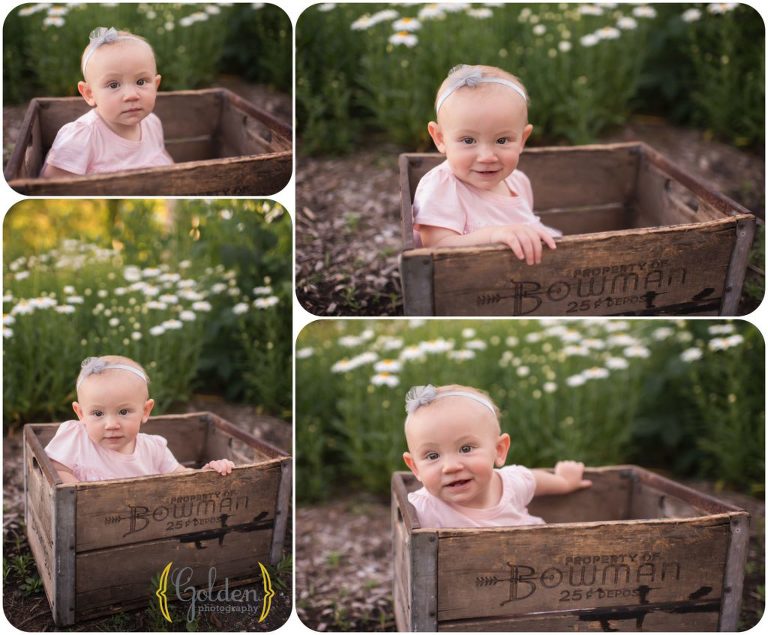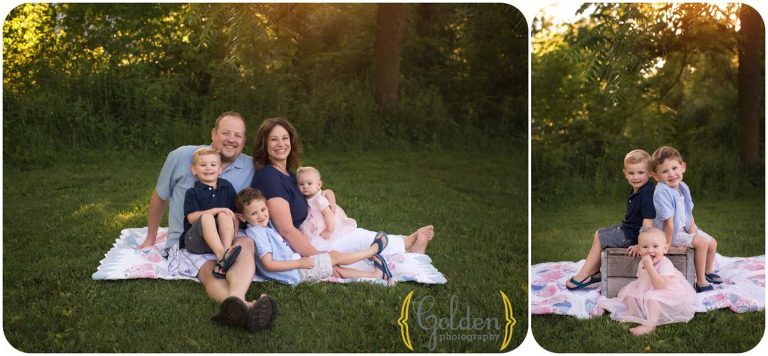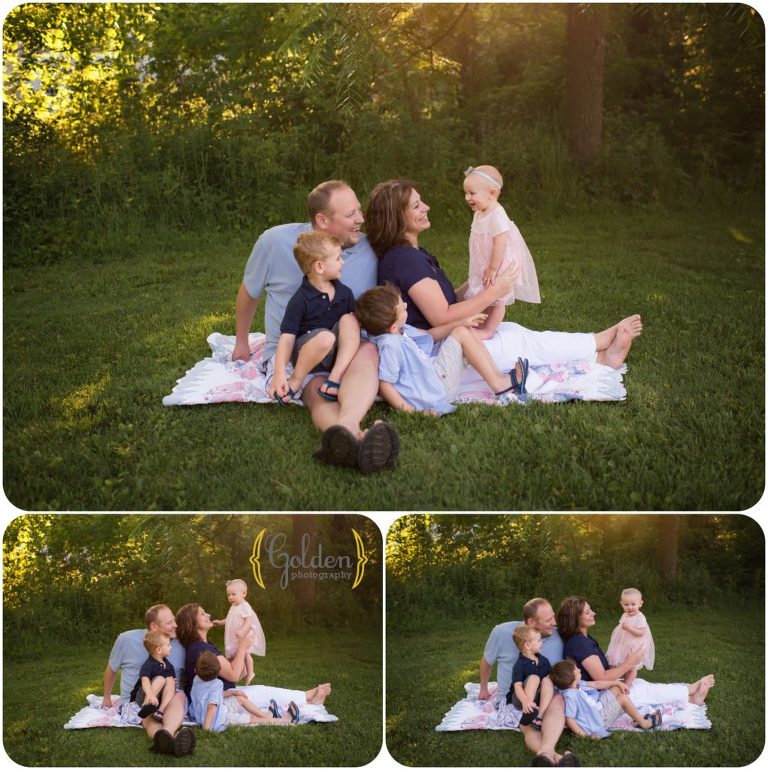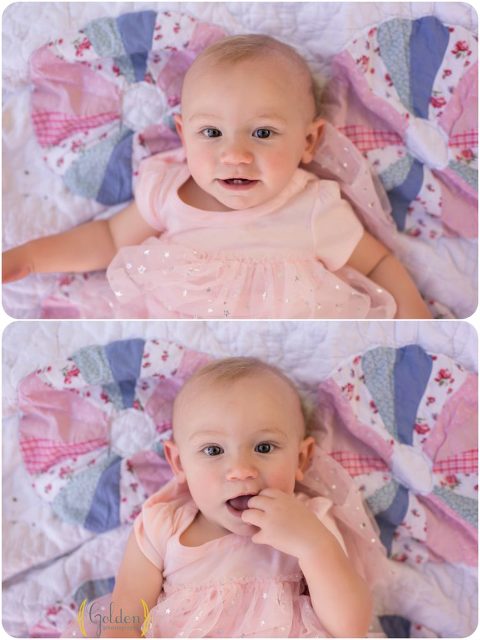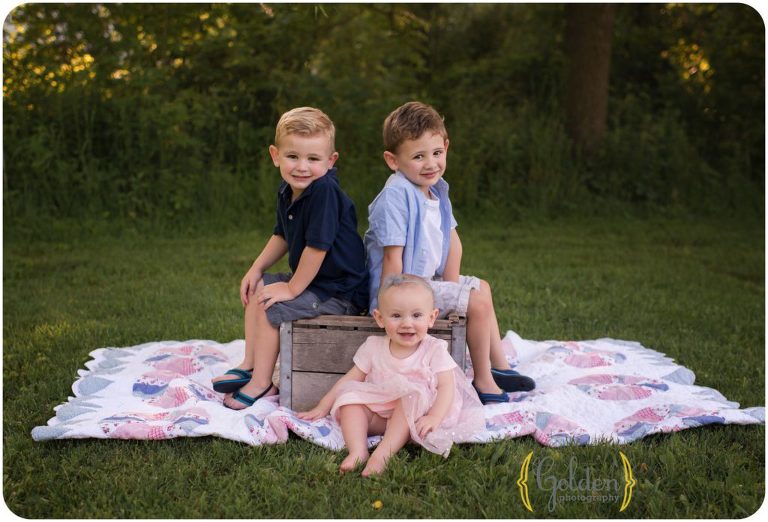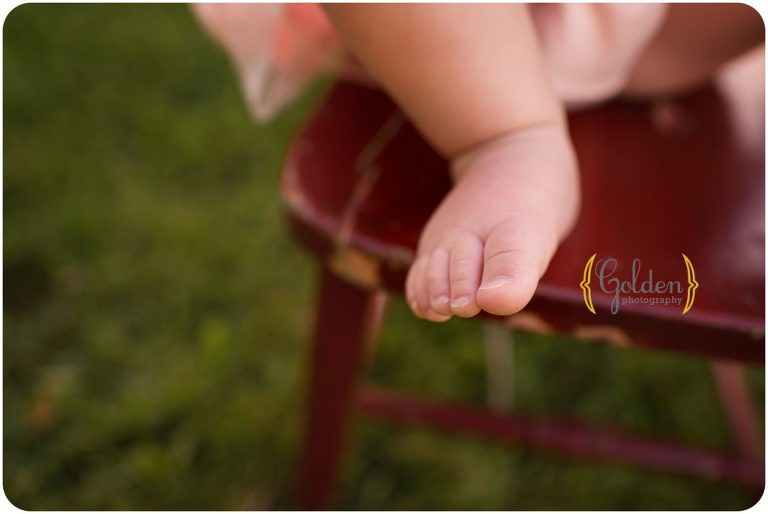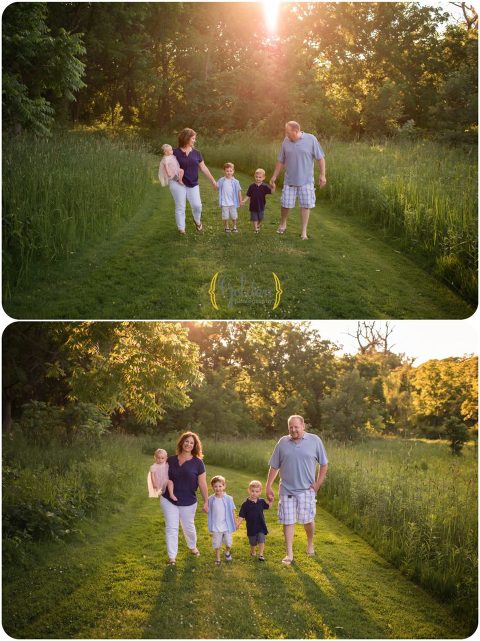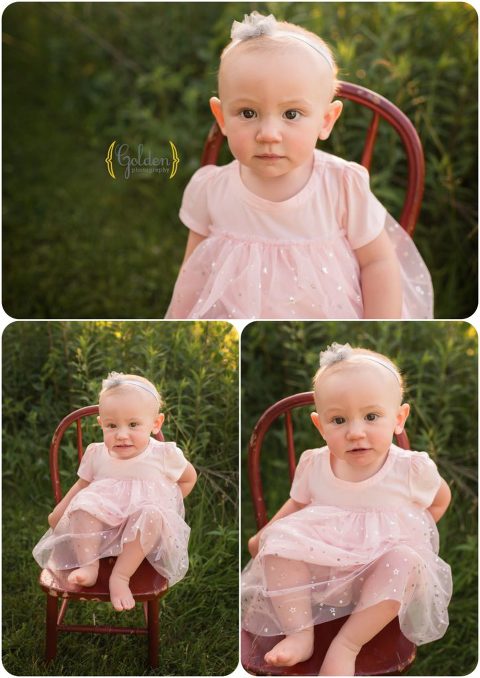 Family photography sessions are always popular, but this fall is always the crazy season.  It feels cheesy for me to type that last sentence, but it's true.  The back to school rush mixed with fall colors = photographer mad house.  If you'd like to get on my calendar, I suggest you do it NOW.  I have about 5 dates still available for October, and a few more than that for November and September.  I specialize in wall art, but I do the digital thing as well, so don't worry!  You can do both, too!
To book your family photo session, please contact me to chat about the details and to set a date.  My outdoor sunset sessions are done in Lake Zurich and the surrounding Chicago suburbs such as Libertyville, Barrington, Arlington Heights, Palatine, Deer Park, and more.  My downtown Lake Zurich studio is also an option for those not wanting an outdoor setting or that want to book a newborn photography session.